What does Tracfone Text Messaging Cost?
Sending a Text message with a Tracfone is easy. The newer Tracfones charge .3 Minutes per text for sending and receiveing.
The cost is relative to the price you are paying per minute. The worst rate you can buy Tracfone Minutes is 30 cents a minute.  That would cost you 10 cents a text.  If you are paying 8.8 cents per Tracfone Minute then you are paying 3 cents per message. If you have DMFL on your phone you can get 900 minutes for $80 (8.8 cents a minute).
The older Tracfones cost .5 units each way. There were a couple of older Tracfones that only charged to send, and free to receive texts. The Nokia 1100 is a free text receiver.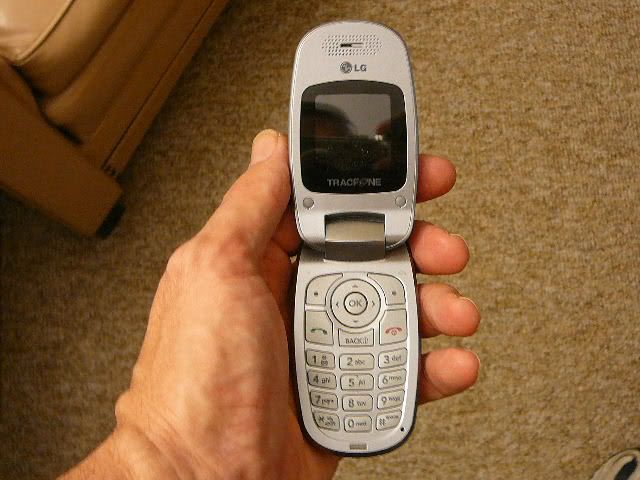 TracFone.com LG 200 CDMA folding Cell Phone
Does Tracfone have Camera Phones?
Tracfone has released a couple of Camera phones. The LG cg225, the LG 600g, and the Moto W376 are all camera phones with DMFL. These DMFL camera Tracfones will only work on the GSM networks.
The Best Value on Tracfone Minutes
Usually the best deal you will get on Tracfone Minutes is when you buy the Tracfone DMFL phone with a phone card.  You will get two months more of activation with the free phone at TracFone.com.   Check out the Free LG 225 with One Year card at TracFone.com.
What does it cost to send Pictures with Tracfone?
You will be charged one minute and the time it takes to send your picture. The cost is normally three to five minutes per picture sent. You will be charged if the picture goes through or not. I have not had much luck sending pictures when I am not in the home zip code of the phone.
What is the Tracfone Value Plan?
The Value Plan is an automatic monthly pay plan that works from either your charge card or debit card. Your card will be billed every month for a set number of minutes. I recommend signing up for the smallest automatic billing amount. With the Value Plan you can add minutes if you are low any time with Value Bundles. The Tracfone Value Plan rate is 20/10 cents per minute( ten cents a minute with DMFL phones).
Tracfone Contract Plan
Auto billing reminds me of a contract phone. The great thing is you can quit any time you want and not pay a penalty.
What is Tracfone Refer-a-Friend Program?
Tracfone Refer a friend was a program that ended in 2006.  If you referred a friend  both of you would get 100 minutes. A lot of people were referring themselves and getting tons of minutes. I received several thousand minutes before Tracfone Refer a Friend ended.