Verizon Prepaid Data
You can get mobile web access 99 cents per day (but you will only be charged on days it is used). This is a great option for checking email and doing mobile searches of the web.
Verizon Wireless Prepaid Cell Phone Plans
Verizon Wireless operates one of the biggest and most reliable cell networks in the nation. Verizon Wireless also offers Prepay Wireless services.
The Verizon Prepaid "Basic Plan" charges 25 cents per minute and no daily access charge. The Verizon Wireless Basic plan is not a good value when you compare to other pay as you go plans. This is the best plan to add the text packages to if you only use the phone for texting.
Net10.com for 10 cents a minute or Tracfone.com. from 6.6 cents up to 33 cents a minute are less expensive options.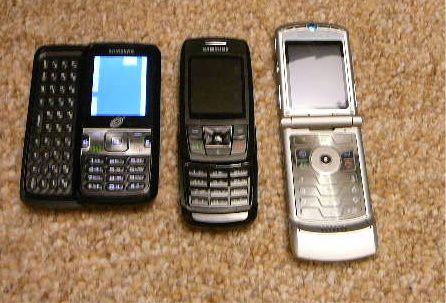 Samsung R451c, Samsung T301g and Motorola Razr
The Prepaid Verizon Core Plan charges 99 cents per day for access and calls are 10 cents per minute. The 99 cent per day Core plan gives you unlimited calling to any Verizon Wireless phone. Currently this is over 80 million phones. I used theVerizon Prepaid Core plan for several months, if most of your calls are generally with Verizon Wireless phones this is often a good plan.
The Prepaid Plus Plan is $1.99 per day access and charges 5 cents per minute. This plan also includes Unlimited night and weekend minutes (starting at 9 p.m.) and Unlimited calls to other Verizon Wireless phones all day.
The Verizon Prepaid Unlimited Talk Plan offers Unlimited minutes and one-cent text messages for $3.99 per day.
Prepay Verizon Wireless Calling Features
Call waiting, caller ID, 3 way calling and call forwarding are included. Monspnvz030310
There is no extra charge for Verizon Nationwide Long Distance.
Check out this article on the Best Yearly Cell Phone Plan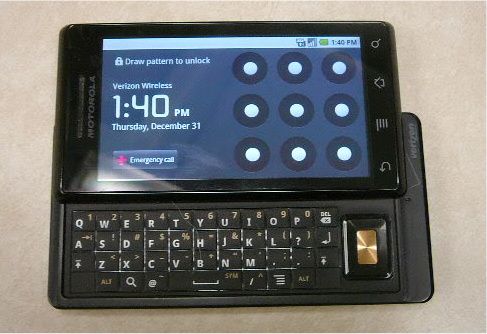 Motorola Droid from Verizon Wireless
Purchase Verizon Prepaid Online
Often if you order online you will not have Activation costs for Verizon Prepaid.
Verizon Wireless Prepay Downloading
Ringtones, music, wallpaper, IM, email, web, ringback, voice guided GPS navigator, games, applications, vcast (which allows you to watch streaming videos and TV) and more. Prices vary based on service and phone. Downloads are subject to a 99 cent download fee, which is assessed for the first download in any 24-hour period.
Tracfone Wireless Yearly Phone Plan
Tracfone has two unique yearly plans. They sell a $100 yearly minute card which you receive 400 units (800 if you have Double Minutes for Life. This unit card always has bonus codes readily available which will normally allow you to get an extra 200 to 400 units. Check here for the most recent Tracfone Bonus Codes. If you just get 800 Tracfone Minutes when addiing unit card you will only pay 12.5 cent minutes and only $9 per month for service.
Additionally available from Tracfone.com is a $200 yearly program. This unit card gives you 1500 minutes (3000 with DMFL) and also a 12 months of service time. With Dmfl installed these minutes will only cost 6.6 cents each plus your per month price is less than $17 monthly.
Here are some more articles about Verizon Prepaid.
Verizon Prepaid Wireless has different texting rates for their different Prepaid Plans.  Check out the different Verizon Prepaid Text Messaging Rates.
How does Net10 Prepaid Wireless work and how does Tracfone prepaid compare to Net10 Prepaid?
Text messaging has become very popular with both kids and Adults what does Tracfone Text Messaging cost?
Tags: Verizon Prepaid Data, What does Verizon Prepaid Data cost?